Nicole en Margreet gaan in juli de Kilimanjaro uitdaging aan voor de Stichting Likoni.
Zij kozen hiervoor de noordelijke Lemosho Glades route.
Stap met hun over eigen grenzen heen en steun de kinderen in Likoni, Kenia
01/08/2013 Op de Top!
Latest journal received at 1140 BST on Thursday 1st August 2013:
Hi! Climbers are on their final day. We're on our way Mweka gate , all climbers are very excited to go home.
31/7/2013 Naar de top!
30/7/2013
Route: 3rd Cave Camp naar Schoolhut.
Vannacht richting de top!
Latest journal received at 0932 BST on Tuesday 30th July 2013:
Hey,there! Climbers are doing ok. Ascent to school hut base camp, it's their 6th day.
Jackson mtui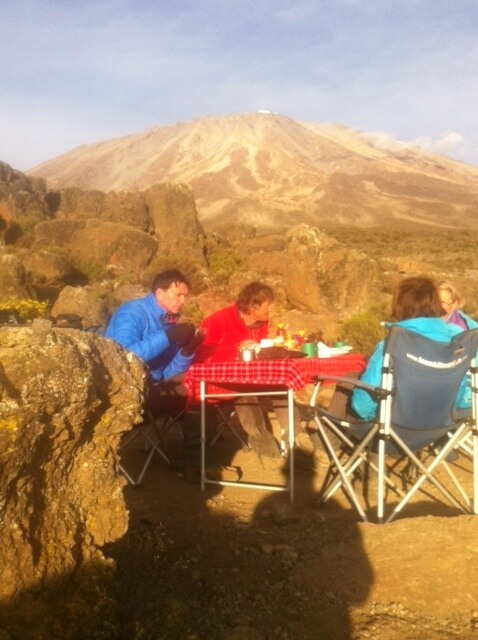 Ader tussen Pofu en 3rd Cave camp

Ader 3rd Cave camp
29/7/2013
Latest journal received at 0838 BST on Monday 29th July 2013:
"Hi, Climbers are all fine on the 5th day to 3rd cave camp."
Jackson Mtui, chief mountain guide
28/07/2013
Route: Moir hut naar Pofu Camp 4040 meter
27/07/2013
Route: Shira One Camp (3.508m) naar Moir Hut (4.166m) over het Shira Plateau.
26/07/2013 Het eerste gezicht op de top van de Kilimanjaro!
Route: van Forestcamp naar Shira 1 campsite op het Shira plateau.
25/07/2013
Vandaag gestart voor de Kilimanjaro beklimming!
De eerste 3 dagen is er slecht GSM bereik. Daardoor kunnen de klimrapporten pas vanaf de 4e dag worden weergegeven.
Lees hier het dagprogramma met filmpje van mooie, maar hobbelige, tocht naar de Londorosi gate.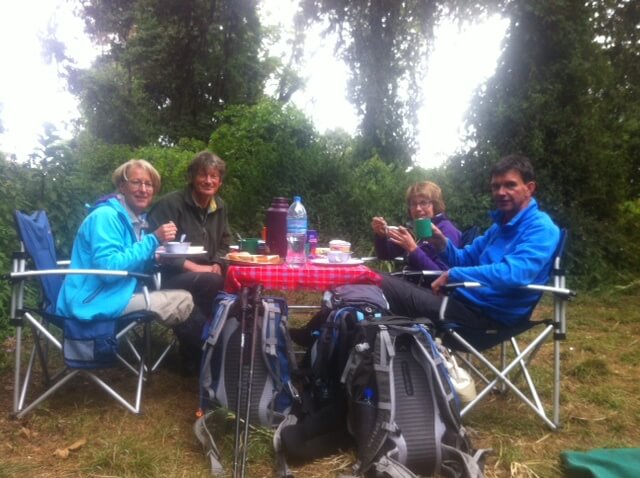 Ader dag1 lunch
Laatste klimrapport: 13:21 BST on Thursday 25th July 2013:
"This is our 1st day, all the clients are fine and ready to start hiking to Forest Camp."